The stars and planets have always played a significant part in our lives and inspired a sense of wonder for thousands of years. Scroll through our list and find out what is the perfect casino slot game for you based on your star sign personality traits. Your luck may be written in the stars.
Play Casino Slots at Multilotto Casino. Register and use Bonus Code: TMBONUS and claim bonuses to casino up to £$€900.
Aries (March 21-April 19)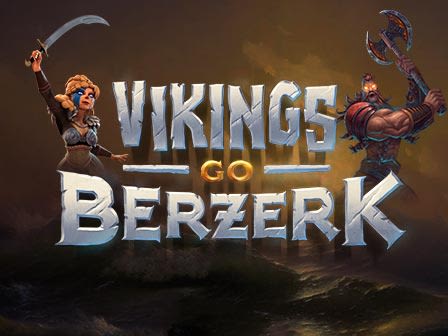 Vikings go Berzerk – a game forged in fire, exactly like you, dear Aries. As the zodiac's first sign, Aries personality traits include a strong sense of leadership, individuality and a need to be in charge. Vikings go Berzerk will put you in command of a Viking longboat on its way to discover new territories, making this an adventure worth sailing. Unleash the might of one of the fiercest civilisations to have ever existed and set sail to conquer foreign lands and loot their treasures at will. It's a game developed by Yggdrasil, with 5 reels, 4 rows and 25 paylines oriented from left to right. The game has four Viking symbols and four Coin symbols that win if three or more are lined up in sequence on a payline. The presence of Aries always marks the beginning of something energetic and turbulent. You, dear Aries are continuously looking for dynamism, speed and competition, always being the first in everything, thanks to your ruling planet Mars, and the fact that it belongs to the element of Fire. Aries is one of the most active zodiac signs. It is in your nature to take action, so get ready for battle.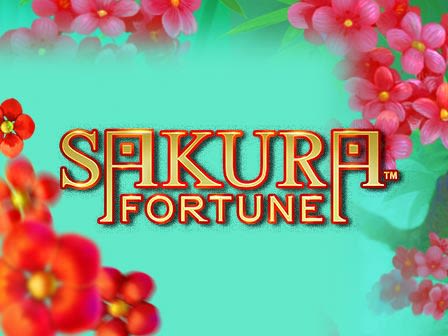 Sakura Fortune – serenity and beauty at the heart of every Taurus. The ruler of Taurus is Venus, the planet of love and attraction. You are a sensual individual, considering touch and taste the most important of all senses, feeling the need to always be surrounded beauty. Sakura Fortune is a wonderful 5-reel, 40 payline slot from Quickspin where you are taken to a peaceful Chinese garden filled with cherry blossoms and golden symbols. The music is soothing and the whole atmosphere is perfectly aligned with everything a Taurus appreciates the most. If you are born with the Sun in Taurus, it means that you're sensual and tactile. Stable and conservative, Taurus is one of the most reliable signs of the zodiac, ready to go the extra mile until they reach the point of personal satisfaction. As a Taurus, you find it easy to make money and complete projects. What we often see as stubbornness can be interpreted as commitment, and your ability to complete tasks whatever it takes is uncanny. This makes Taurus natives excellent employees, great long-term friends and partners, always being there for people they love.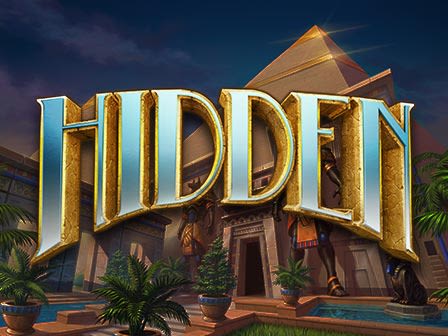 Hidden – a game for natural born explorers. Gemini are very expressive and quick-witted, sociable, communicative and ready for fun, with a tendency to suddenly get serious, thoughtful and sometimes restless. If you were born under this sign, then you are fascinated with the world, extremely curious, with a constant feeling that there is not enough time to experience everything you want to see. You are also extremely independent and will not be pinned down by anyone or any rules. In Hidden, you'll travel to the Great Pyramids of Giza along with the reputable historian Professor Taylor and his nephew Benjamin as they go in search of the golden stones. Hidden is a fast-paced game with a lot of wonderful symbols on the reels and two main features, making the game much more exciting, like the Flashback Re-spins feature and the Treasure Room Free Spins feature. Make sure to keep an eye out for the Wild symbol that substitutes for all other symbols except the Scatter. Overall, this game is full of bright colours and offers you a catchy and vibrant environment. Exactly what a Gemini can appreciate. Gemini's changeable and open mind make them an excellent scientist, writer or journalist, and their skills and flexibility make them shine in any circumstance. This is a versatile and fun-loving sign, born with a wish to experience everything there is out there.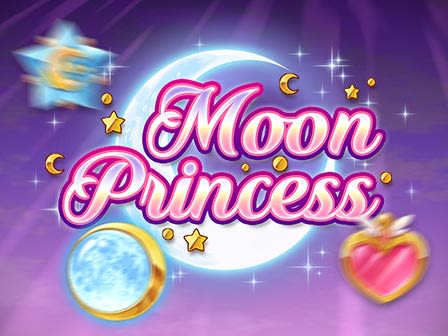 Moon Princess – a game and a sign ruled by the moon. Deeply intuitive and sentimental, Cancer can be one of the most challenging zodiac signs to get to know. They're very emotional and sensitive, sympathetic and attached to people they keep close. If you were born with your Sun in Cancer, you are very loyal and able to empathize with other people's feelings. These are quite the traits of a modern-day superhero. The Moon Princess slot is based on the Sailor Moon animated series which celebrated its 25th anniversary in 2017, the same year Moon Princess was released. This Japanese Manga-inspired game has an assortment of mystical items and three princesses, Love, Star and Storm as symbols. The moon is the Wild and substitutes for all other symbols – it also gives you 50 times your stake for five across a payline. Cancer are ruled by the Moon. The phases of the lunar cycle deepen their internal mysteries and create fleeting emotional patterns that are beyond their control. They are quick to help others, just as they are quick to avoid conflict, and rarely benefit from close combat of any kind. Just like the protagonists from the Sailor Moon series.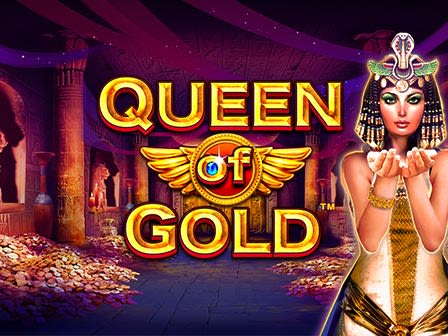 Queen of Gold – rule over the treasures of Egypt. People born under the sign of Leo are natural born leaders. They are dramatic, creative, self-confident, dominant and extremely charismatic. They are able to achieve anything they want to in any area of life they commit to. There is a specific strength to a Leo and their king-like status. Queen of Gold is definitely the game for you, Leo, as you'll join forces with the most powerful ruler in history – the famous Cleopatra of Egypt. The game takes you back in time to discover the riches of one of history's most magnificent civilisation, where you'll have the chance to find great treasures and wealth thanks to an exciting range of bonus gameplay features. Queen of Gold has five reels and 25 paylines, it looks absolutely magnificent and also features a 6th reel which contains multiplier values. There's also a Free Spins feature where you can win unlimited free spins in groups of 10 – the multipliers from the 6th reel also apply and can go up to 100 times your stake. An excellent and innovative game that goes perfectly with Leo's traits.
Virgo (August 23-September 22)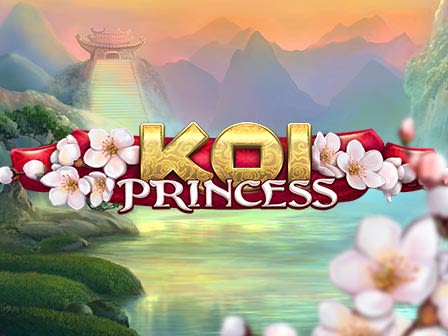 Koi Princess – a wonderfully balanced game. Virgos are always paying attention to the smallest details and their deep sense of humanity makes them one of the most careful signs of the zodiac. Their methodical approach to life ensures that nothing is left to chance, and although they are often tender, their heart might be closed for the outer world. As the zodiac's sixth sign, Virgo personality traits include perfectionism and highly analytical behaviour. The Koi Princess slot blends everything together perfectly. The high-quality design, charming simplicity, and the seemingly endless list of bonus features make this game a perfect pick for every Virgo. It has an exquisite Oriental feel to it with brightly coloured lucky charms and a traditional, yet soothing, Japanese soundtrack. You will see the Princess to the left of the reels giving you encouragement and support. It's a perfectly designed 5-reel, 20 payline game that can award you some really big wins. As a Virgo, you tend to prefer conservative, well-organized things and a lot of practicality in their everyday life. While some of these traits of the Virgo sign can make them seem overbearing, their humour and warmth is endearing, and their charm is irresistible.
Libra (September 23-October 22)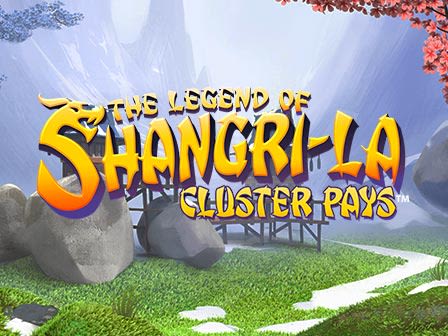 Legend of Shangri-La – a soothing experience. If you were born under the sign of Libra, you are peaceful, fair, and really hate being alone. Partnership is very important for you. Libras are fascinated by balance and symmetry, they are in a constant chase for justice and equality, realising through life that the only thing that should be truly important to themselves is their own inner core of personality. This is someone ready to do nearly anything to avoid conflict, keeping the peace whenever possible. The Legend of Shangri-La is the perfect game for those born under the sign of Libra as it's exactly what you'd expect. It looks amazing and it has a sense of harmony and enlightenment. You are transported to a wonderful and tranquil place with cherry blossoms and green valleys in the backdrop, accompanied by a wise old monk. The symbols on the reels include koi carp, dragonflies, butterflies, flowers and three guru symbols (a cat, an elephant and a monkey). The planet ruling the sign of Libra is Venus, making them great lovers but also fond of expensive, material things. Their lives need to be enriched by music, art, and beautiful places. So join the wise monk on your path to enlightenment for potential wins of up to 1,000 times your total stake per spin.
Scorpio (October 23-November 21)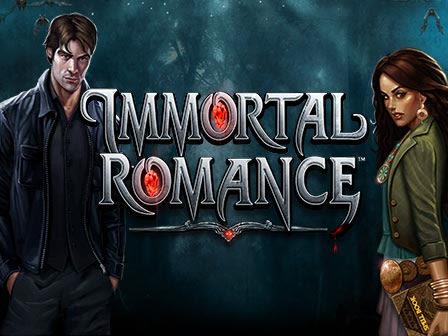 Immortal Romance – a game of passion and mystery. Scorpio-born are passionate and assertive people. They are determined and decisive and will search until they find out the truth. Scorpio is a great leader, always aware of the situation and also resourceful. Scorpios are known for their calm and cool behaviour and by their mysterious appearance. People often say that Scorpios are fierce, probably because they understand very well the rules of the universe. Immortal Romance is exactly that. A mysterious slot with a fantastically dark-gothic atmosphere, a variety of bonus features and great graphics. The game is all about forbidden love and hidden treasures. It's a vampire-themed love story slot with five reels and 243 ways to win, a big jackpot and a four level bonus feature which is sure to keep you coming back for more. Scorpio is a water sign and lives to experience and express emotions. Although emotions are very important for Scorpio, they manifest them differently than other water signs. In any case, you can be sure to enjoy this dark tale of love and intrigue that can pay out big.
Sagittarius (November 22-December 21)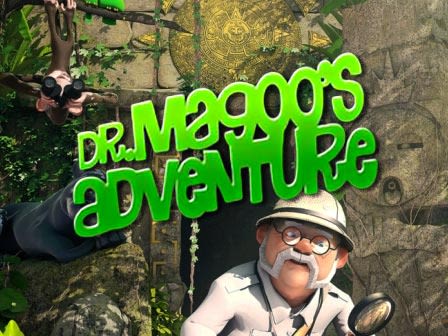 Dr Magoo's Adventure – time to travel. Curious and energetic, Sagittarius is one of the biggest travellers of all zodiac signs. Their open mind and philosophical view motivate them to wander around the world in search of the meaning of life. Sagittarius is extrovert, optimistic and enthusiastic, and likes change. They are able to transform their thoughts into concrete actions and they'll do anything to achieve their goals. Freedom is your greatest treasure, dear Sagittarius because only then you can freely travel and explore different cultures and philosophies. Dr Magoo's Adventure is the perfect game for any Sagittarius. So if you're looking for an extraordinary quest in the thick jungle, then join Dr Magoo on an expedition for lost civilisations and treasures. Along with attractive animations and graphics, this 5-reel, 20 payline slot also offers a lot of great features and big payouts. Like the other fire signs, Sagittarius needs to be in touch with the world to experience as much as possible. Their enthusiasm has no bounds, and therefore people born under the Sagittarius sign possess a great sense of humour and an intense curiosity. Dr Magoo's Adventure offers them everything from adventures to treasures, in a fun and cartoony animated slot.
Capricorn (December 22-January 19)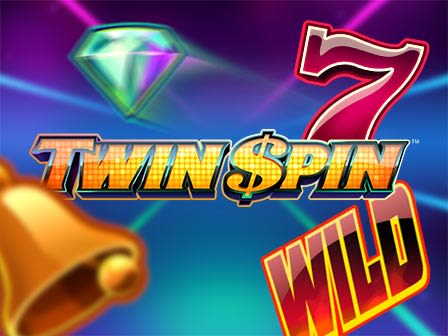 Twin Spin – the modern classic. Capricorn is a sign that represents time and responsibility, and its representatives are traditional and often very serious by nature. These individuals possess an inner state of independence and love for luxury and expensive things. As the zodiac's tenth sign, Capricorn traits include ambition, drive and leadership and often stubbornness. Twin Spin is a 5-reel, 243 ways to win slot game that can award you payouts of 1,080 times your stake on each spin when you enter the Twin Reel Feature. The theme combines classic slots with a touch of modern and space-infused graphics. The background is dark blue and highlighted with colourful laser beam lights while yellow dots blink randomly behind the reels, reminiscent of the old arcade slot machines. It's a great game to play especially for those who can appreciate the more traditional side of the casino. While some of the traits of the Capricorn sign can make them seem overbearing and difficult at times, their ambition and desire for what is good and right make them admirable, if not inspiring. Not only do they focus on the material world, but they have the ability to use the most out of it.
Aquarius (January 20 to February 18)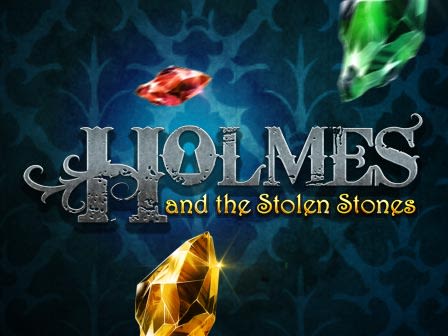 Holmes and the Stolen Stones – will you solve the mystery? Aquarius-born are usually shy and quiet, but on the other hand, they can be quite eccentric and energetic. However, in both cases, they are deep thinkers and highly intellectual people who love helping others. They are able to see without prejudice, on both sides, which makes them people who can easily solve problems. Your game is without a doubt Holmes and the Stolen Stones as it incorporates everything a true Aquarius loves. You get the chance to see just how rewarding being the super detective Sherlock Holmes can be. You'll also get the chance to win lots of rewards for doing so. These come in the form of prizes and bonus games, with bonuses including Bonus Keyholes, Free Spin keyholes, and a really tempting Progressive Jackpot Bonus. Aquarius is an air sign, and as such, uses the mind at every opportunity. If there is no mental stimulation, they are bored and lack a motivation to achieve the best result. This is why Sherlock and the Stolen Stones is such a great pick. Although an Aquarius can easily adapt to the energy that surrounds them, they have a deep need to spend time alone and away from everything, in order to restore power. Sherlock must have been an Aquarius.
Pisces (February 19 to March 20)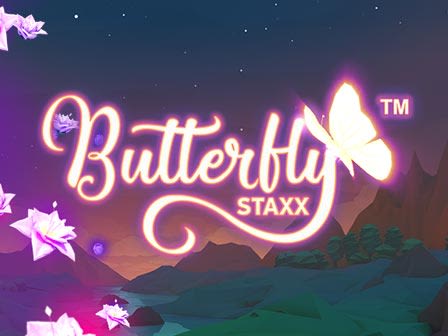 Butterfly Staxx – a beautiful and tranquil game. Pisces are by far the most sensitive of the twelve zodiac signs. If you were born under this sign, then you are a deeply empathetic, gentle and patient person with a love for art and music. Pisces can be deeply affected by and completely absorbed into their environment and have an affinity for spirituality. Butterfly Staxx is a brilliant 5-reel, 40 payline slot and is the perfect game for Pisces as it combines their need for serenity and beauty with the excitement of winning. Visually, you're immersed in a tranquil world of flowers and fluttering butterflies with a soothing playing experience and calm oriental music. The symbols on the reels include regular playing cards as well as tropical flowers and a shining butterfly and the backdrop will transport you to a beautiful landscape at dusk. So go ahead dear Pisces, relax and play your wonderful game. Their ruling planet is Neptune, so Pisces are more intuitive than others and have an artistic talent. They are generous, compassionate and extremely faithful and caring. Pisces-born are known by their wisdom, but under the influence of Uranus, can sometimes can take the role of a martyr in order to catch the attention of others. Pisces make perfect friends as they are never judgmental and always forgiving. They are also known to be most tolerant of all the zodiac signs.
---
Exclusive Multilotto Bonus Code to Our Readers!
Register to Multilotto.com and use bonus code: TMBONUS and you'll get:
Welcome Package for New Customers*
300% First Deposit Bonus Up To £/€300 to Casino
100% First Deposit Bonus Up To £/€50 to Lotto
100% Second Deposit Bonus Up To £/€100 to Casino
50% Third Deposit Bonus Up To £/€500 to Casino
Total of 550% Bonuses: Maximum of £/€900
Free Spins to New Customers*
Sign Up Free Spins 20 (no deposit)
100 Free Spins To 7 Sins Slot (first deposit)
50 Free Spins to Book of Dead (second deposit)
50 Free Spins to Book of Dead (third deposit)
Total of 220 Free Spins (20 no deposit, 100 to 7 Sins, 100 to Book of Dead)
*to be eligible to the bonuses, you need to use the invitation code while you register your account
---